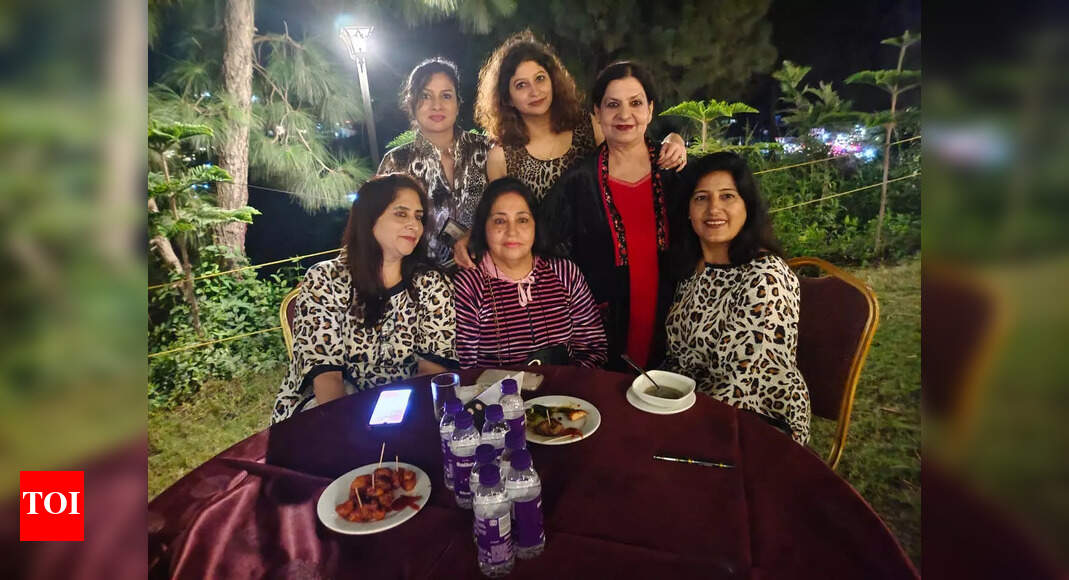 When Women Illuminated the Kandaghat Hills | Events Film News
Can you imagine what might happen if a bus full of beautiful smiling women descended on the Kandaghat Hills? Total
dhamal
, yes you guessed it correctly. 50 women, young at heart, dressed to kill, lit up the hills with their antics, laughter and glamor. They were all sixteen, age was just a number. It was a lively and fun vacation planned for members of a ladies' club in Ludhiana with a few select ladies from Chandigarh joining them.
Each member, led by Director Shammi Bindra, President Kamaljyoti and Rajinder Kaur, President of the Ladies Club, gave the green signal for an endless 3-day saga of joy, happiness, games, songs, dances and of titles of queens and princesses.

From foggy, dewy mornings rising to the chirping of birds, to the wee hours of the next morning, those 72 hours were a throwback to the school years of girls full of gay abandonment. The staff at the complex rose to the occasion admirably, attending to the smallest to whim of its inmates, while the surrounding hills echoed with their peals of laughter late into the night.

From themed party to morning, evening and dinner dress codes, every woman was at her best. A special dance performance by Ritu and Kamaljyoti marked a special high for the endless party. "A wonderful time spent with lovely dear friends, I really enjoyed it very much," said Poonam Dhawan. "A beautifully organized trip, full of fun and unforgettable memories," added Raman Bhatia. "
Mazaa aa gaya, mazaa aa gaya"Added Gurmeet Kaur, aptly summarizing everyone's feelings.

What made it even more memorable for everyone were the endless freebies and prizes for everyone.

– Preeti Kaur