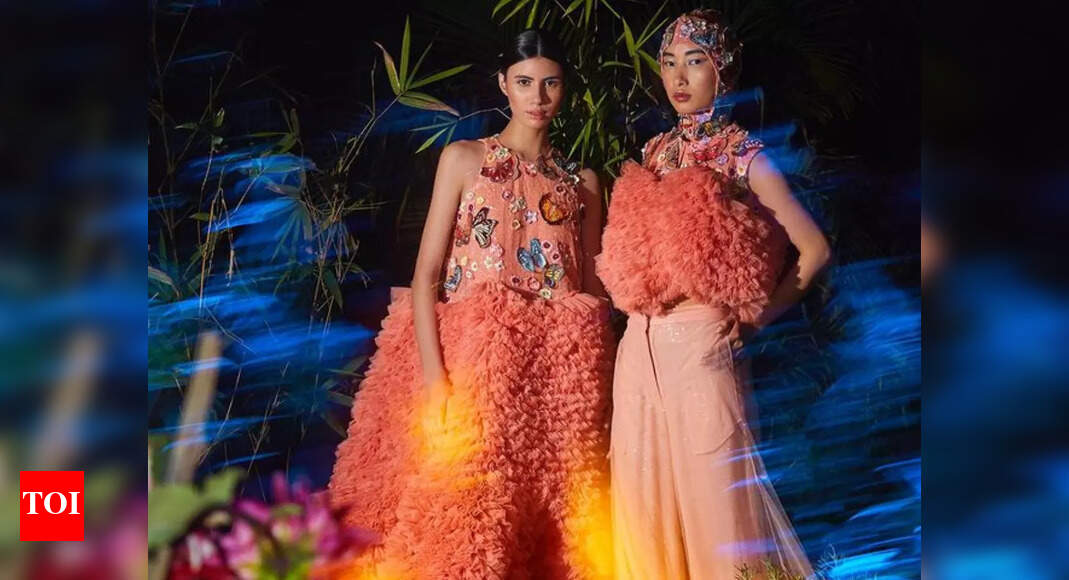 The race of the Indian designer to globalization
Indian fashion has its unique elegance and charm. You might have a different stance on international fashion and clothing, but Indian brands are increasingly turning their gaze to become more hybrid. They are also committed to mixing fashion that is somewhat traditionally anchored in ready-to-wear. A number of designers and clothing brands suggest that fashion and creativity are fueled by various investment channels and organizations. Fashion companies are constantly on the lookout for promising creativity expressed through ancient traditions and joyous transformations. Big business control and involvement has shifted focus with a focus on e-commerce, online retail and mergers with top management of many different categories.
Do we approach RBL (Reliance Brands Limited) as our Indian version of LVMH, KERING or RICHEMONT in manufacturing? Are they creating a platform for artistic affiliates and national talent to merge with an established national force in fashion and luxury retail? RBL has many high-end and luxury fashion portfolios, including a recent collaboration with Rahul Mishra and obtaining his well-accomplished Excellence for Global Fashion. Through upcoming collections of accessories, footwear, home, beauty and jewelry, this collaboration is targeting a global audience.
Their AK-OK collaboration with Anamika Khanna retained its dynamic genesis and a fast-evolving gender-agnostic design philosophy in India with galvanized quirks and interesting silhouettes. Partnering with Ritu Kumar's former heritage models to reimagine Indian craftsmanship for contemporary fashion and tailoring only proves that RBL is spreading its wings in all directions towards luxury and fashion lifestyle. Doing impactful research for Indian designers, empowering local artisans and rethinking traditional craftsmanship.
How many boxes do our national leaders have to "check" to be considered globally worthy? From resisting greenwashing and its strategic force, converting old fashion designers into trendsetters, collaborating with traditional fashion houses and verifying the purchase of maximum stake in old exhausted luxury companies by their capital. You have to check everything. Whoever wears the crown in the end, the ball seems to be rolling towards more mergers and innovative strategies to bring in more business.
Recently, Nykaa fashion explored its curated selection of various brands online by adding many fast fashion retailers to its website. Nykaa owns nearly 1100+ brands with over 20,000 styles. While Tata CLiQ has thoughtfully worked to bring a mix of local and international luxury brands to India so that consumers can enjoy a good quality of life. Stepping into fast fashion for the masses, even e-commerce portals like Myntra cover the needs of middle-class consumers by offering a wide range of local brands with very realistic prices. Fashion, home decor, beauty and luxury have their own identity, with many Indian companies offering different product categories and giving local businesses a well-deserved window to venture out.
Indian fashion is known for evoking the vision of beautifully embroidered garments and beautifully designed prints with colorful compositions. Age-old prints and techniques get a creative makeover. Manufacturing chains began to strengthen local craftsmanship with organizations providing the necessary strength. Indian fashion techniques have been appreciated all over the world. Brands like Good Earth, Fab India or Cotton World with the luxurious jacquards of the Yves Saint Laurent collection, the vivid prints of Valentino dresses, or even the intricate work of Dior bags and ready-to-wear by Alessandro and Maria Grazia have recently shows Indian heritage craftsmanship inspired by centuries-old techniques and the craftsmanship of Indian artisans. A touch of ancient artistry juxtaposed with global talent has emerged through numerous fashion organizations in India teaming up with well-known designers.
Many more will be offered by Indian fashion brands in the near future, blending contemporary aesthetics for new age global consumers. Indian fashion conceptualized and launched through various channels in the country itself promises an effervescent place for fashion to breathe, grow and intensify the crusade of a wave of fashion evolution in Indian youth. Dozens of brands are gearing up to feed the fashion cravings of Gen Z and companies involved in luxury fashion and lifestyle seem to bring more strength in the near future.