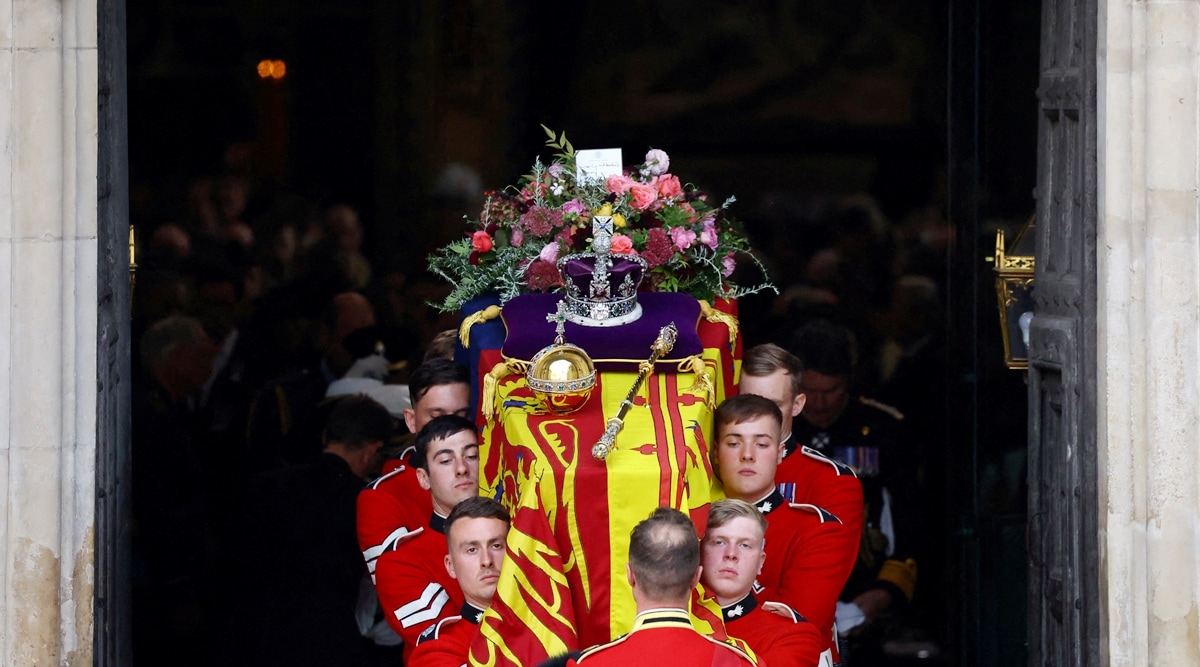 The Queen rests with Philip and his parents in Windsor Chapel
Queen Elizabeth II, Britain's longest-serving monarch, died on September 8, 2022, after 70 years on the throne. (AP)
Canadian Prime Minister Justin Trudeau, Brazilian President Jair Bolsonaro, French President Emmanuel Macron, German President Frank-Walter Steinmeier, Italian President Sergio Mattarella, Chinese Vice President Wang Qishan, Sri Lankan President Ranil Wickremesinghe, Bangladeshi Prime Minister Sheikh Hasina, New Zealand Prime Minister Jacinda Ardern, Australian Prime Minister Anthony Albanese and South Korean President Yoon Suk-yeol are expected to attend the funeral.
Britain has invited heads of state or a representative at ambassadorial level from any country with which it has full diplomatic relations. The countries that have not been invited are Syria and Venezuela, as London does not currently have normal diplomatic relations with these states. Britain has also not invited representatives from Russia, Belarus or Myanmar after imposing economic sanctions on those countries.
Prince Andrew, Queen Elizabeth's second son, paid tribute to his mother on Sunday, saying he will forever treasure her love, compassion, care and trust. Addressing his statement to 'Mum, Mother, Your Majesty', reflecting the three roles he said Elizabeth had fulfilled during her 70-year reign, Andrew, the Duke of York, said he would would miss "his ideas, his advice and his humor". "Mom, your love for a son, your compassion, your care, your trust that I will forever cherish," he said.
2,000 dignitaries and guests are expected to arrive at Westminster Abbey for the state funeral, ranging from King Charles III and other senior royals to world leaders including US President Joe Biden to members of the British public who have helped combat the COVID-19 pandemic. 5,949 servicemen were deployed throughout the meticulously choreographed operation which began with the Queen's death. This number includes 4,416 from the army, 847 from the navy and 686 from the air force. In addition, approximately 175 members of the armed forces of Commonwealth countries were involved.