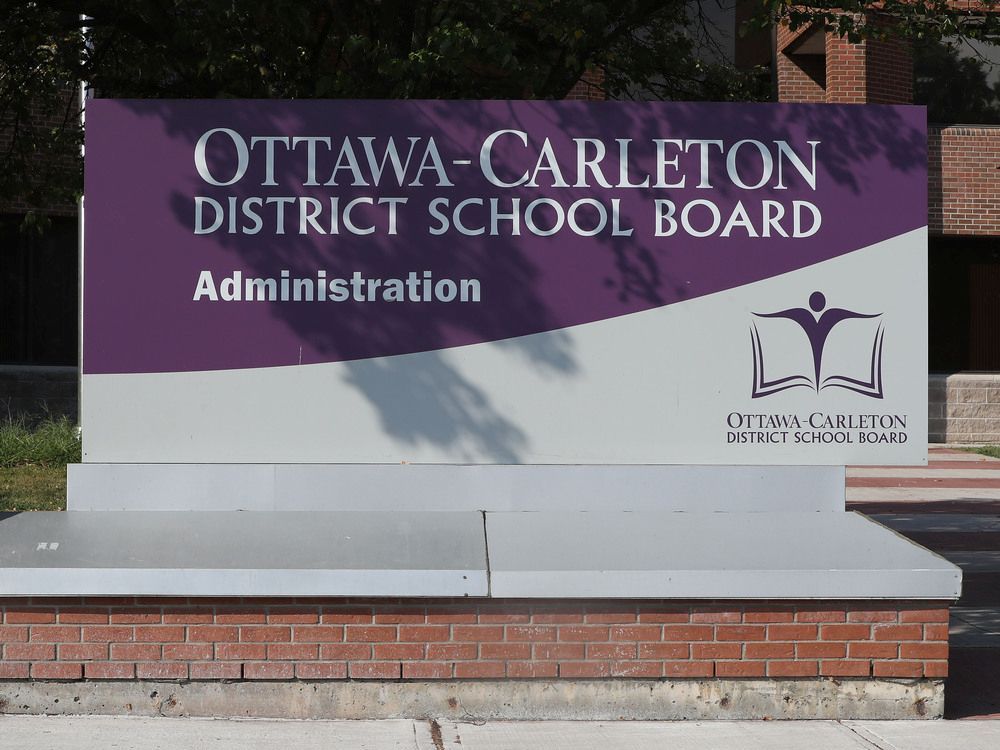 Ottawa-Carleton District School Board Adopts Universal Dress Code
The new dress code states that students "have the right to express themselves through their dress without fear of body shame, prejudice or discrimination".
Content of the article
Ottawa's largest school board has released details of a new dress code that allows students to express themselves freely with their clothes.
Content of the article
Gone are the old rules that decreed that students should adopt decency and not wear "revealing" clothing.
Targeting girls wearing spaghetti strap tops and hat policing is now a thing of the past.
The new dress code posted on the Ottawa-Carleton District School Board's website states that students "have the right to express themselves through their dress without fear of body shame, prejudice or discrimination."
Trustees had approved the principle of a universal dress code emphasizing freedom of expression and removing the right of individual schools to set their own rules.
Staff worked on the finer details, which were released this week.
Students can now choose their clothes, hairstyle, jewelry, and accessories, with some restrictions.
Content of the article
"Show your style," said a board-produced poster summarizing what would be allowed and what wouldn't.
All types of shirts, including those that bare the midriff, and tank tops, backless, tube, and backless are OK. Students can also choose whatever shorts, skirts, or pants they want, including ripped jeans, sweatpants, leggings, and yoga pants.
Clothing should cover the groin, nipples and buttocks with no sheer material for these areas.
What about bra straps sticking out of tank tops or low-rise pants, which have already been the butt of the "dress code" in many schools?
"Underwear goes under, but suspenders and belts may be visible," the new policy says.
Any type of hat is also fine except for head coverings that "cover your face completely".
Content of the article
Students must wear shoes.
And apparel and accessories may not promote or symbolize hatred, violence, nudity, pornography, profanity, alcohol, tobacco, drugs, or illegal activity.
Sharanya Sivasathiyanathnan, a grade 9 student at John McCrae High School, said in an earlier interview that she welcomes the changes. Dress codes are traditionally sexist because they target girls and people who present themselves as women, said Sivasathiyanathnan, the new president of the Rideau Students Union, a group representing students across the city.
The Ottawa-Carleton School Board began revising the dress code in 2019 and conducted consultations with students, staff, parents and the community as part of a broader review of policies on "safety in schools ".
Content of the article
The new dress code is similar to one adopted in 2019 by the Toronto District School Board, which also reflects the principle that what students wear should be primarily up to them and their parents.
Ottawa-Carleton policy states that any discussion with students about dress code violations must be conducted "in a manner that maintains the student's dignity and respect."
Students who violate the dress code may be asked to change, remove or cover clothing or may be sent home to change if they can do so without missing instructional time.
In the other three Ottawa school boards, schools are adopting their own dress codes in consultation with staff, parents and students. They usually prescribe which parts of the body should be covered and many ban hats.
Content of the article
The issue escalated into controversy in May, when around 400 students at Lycée Béatrice-Desloges in Orléans came out to protest a "dress code blitz" in which girls were removed from classes for wearing shorts that directors considered too short.
Some girls said they were humiliated. They said the dress code requiring shorts and skirts to be mid-thigh and shoulders to be covered by an "appropriate" width as determined by school administrators was sexist and reflected shameful attitudes.
The French Catholic school board later apologized for the blitz, saying it was not appropriate, and added that it was consulting and considering possible changes to dress codes.