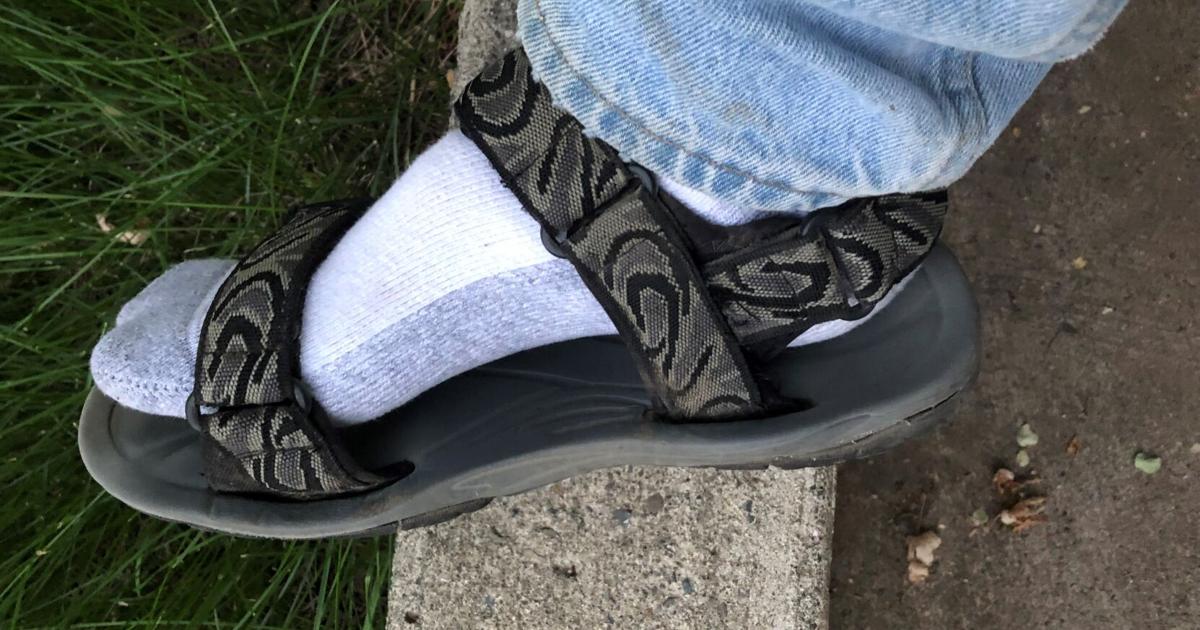 Note: What's in style — and who's to say what style is, anyway? | Magazine
I used to work with a woman of taste and sophistication who would kindly remind me once in a while that I was committing an unthinkable fashion faux pas by wearing socks with sandals.
That's a debate in itself, I guess. My feeling has always been that I'm doing others a favor by not sticking my ugly toes out for someone's eyes to trip over, but whatever.
That's not the point here, however. The only reason I bring up the sandal scandal is because the style has always seemed pretty arbitrary to me.
Much of the attire that was considered the pinnacle of fashion in, say, the 1970s would draw sneers from today's self-proclaimed style police. At the same time, as someone who was careful to bury old photos of himself in clothes that turned out to be…well, not timeless, I marvel at current trends.
Thick winter hats when it's 100 degrees? Shorts and a down jacket? Sneakers with suits?
Please. Don't make fun of the checkered, cuffed bell bottoms that I – I mean a friend of mine – wore in high school, and I won't laugh while you freeze your knees in shorts and a hoodie in 12 degree weather in December.
Like I said, fashion is arbitrary. If it wasn't, they wouldn't always change it, would they?
So as long as it doesn't violate anyone's dress codes, my advice is to wear what you want. Just be comfortable and convenient.
Then again, I'm a guy who still doesn't understand what's wrong with wearing socks with sandals. (Although I now see the error of those plaid pants.)
For better advice than mine, take the time to dwell on this month's pages. In the meantime, feel free to browse some of the highlights:
• Shannon Mahre sat down with the folks at Sporthaus for a sneak peek at what outdoor apparel is coming for fall and winter. Turns out it's even more specialized than you might think.
• In honor of October, our local history expert Ellen Allmendinger reflects on how Yakima used to celebrate Halloween before she could buy Butterfingers or Reese's by the pound. (Spoiler alert: there's a reason some of those celebrations of yesteryear didn't continue.)
• And resident culinary expert Andrea McCoy has a recipe to help us enjoy something that will never go out of style: fresh fall apples. We bet a piece or two of his spicy apple cake would tempt even the most determined of these 85-pound track models.
—John Taylor