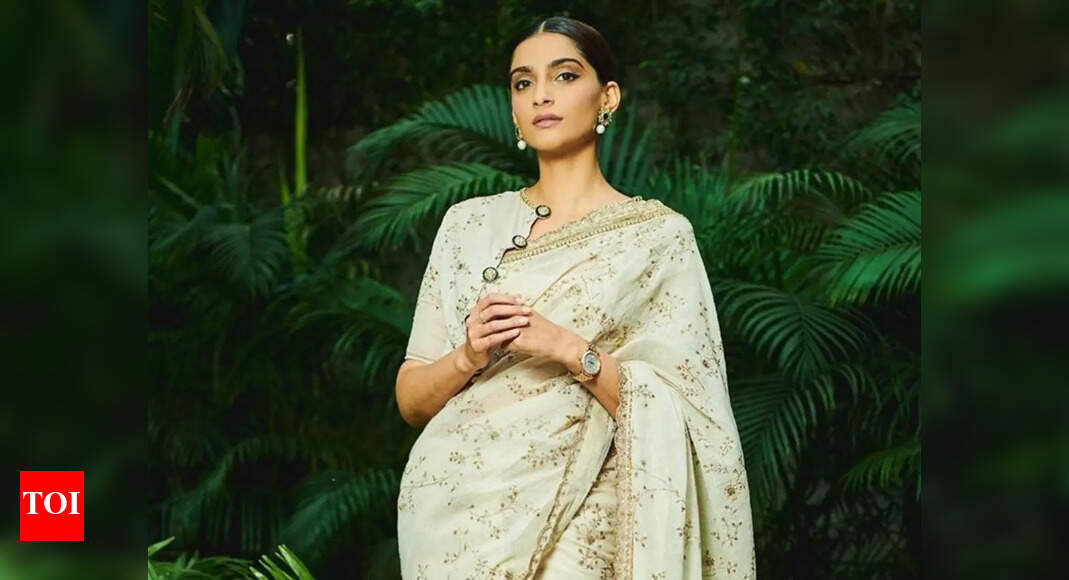 Mix match fusion fashion for wedding season
This summer, opt for a traditional fusion
Modern Indian couples are all about diversity, mixing both sides of religious rituals and practicing mixed traditions. honoring two different cultures and passing on their authentic preferences for the next generation to blend into that blend. Rarely do we see couples choosing to get an arranged marriage option, given many online matchmaking services offering different people to find their compatible partners rather than focusing on the same cast. The key to successfully blending two cultures is to select a perfectly balanced fusion for ceremonies and liturgies. Riding the wave of collaborations and the inclusive spirit of brands going to the forefront of their creations. With the adoption of a more fusional and modern version of an upcoming batch. A good mix of styles will help you create a unique and unforgettable wedding experience. Identify the most important silhouettes of each culture and creatively combine their subtle meaning. Understand the basic concept of the ceremony and opt for a modern touch that will set the goals. Check out these Indo-European likenesses for women, the perfect trailblazer this summer wedding season.
Combinations
Jumpsuits are a great match for Haldi or other pre-wedding ceremonies. It varies from corset top to flared bottom, trapeze cut in the same fabric with bell-shaped neckline, waist and bottom. adding high waisted skinny pants attached to the top can give your outfit a new look. They are quirky and comfortable so any bride or bridesmaid can look their best in a choice of patterns, embroidery or fabrics. Choose the festive color and a fit that suits your body type is the trick of adding magnetism to the neckline and back prevailing while a need for alternatives. jumpsuits can never go out of style from your wardrobe if you balance the rest by maximizing or minimizing jewelry and accessories depending on the occasion.



Stitched saree with edgy top
Ten years ago, Tarun Tahiliani launched his collection of stitched sarees, with beautiful embellishments on plain chiffon and crepe fabrics, offering more options in silk and soft georgette, he established the signature style for the women who preferred to wear their western cut jewelry to avoid staring. and out traditional in sarees. A hybrid version of stitched sarees continues even now and seems to last longer than expected. French Chantilly lace Merging with silk and delicate feather and bead embroidery making the saree the most famous and ornate attire of all time. Choose a fashion-forward blouse that can be used and reused with other options and you'll be making the smartest purchase for your ceremony.
Crop tops with knee length ghagra skirt


Knee-length ghagra skirts can be used over and over again rather than keeping them wrapped up and dry-cleaned like the rest of your bridal Trousseau, after-wedding festivities. Many brides and guests set their best themes in knee-length ghagra skirts with crop tops or tied shirts, even dare to wear bikini tops on the beach around the hottest Indian destinations. If you choose a slightly boho-chic style with cute accessories like headpieces and dazzling sunglasses or Indian shoes with cute ankle accessories, you can rock this look like never before. It's easy and super cool.


Heavy ghagra with silk shirt and sneakers
This look is today's hottest ensemble, with many brands stepping up their sneaker games to dizzying levels. Dropping some limited-edition sneakers with crystals and gemstones, it's worth spending on them guilt-free, including them in your wedding attire budget. For ceremonies such as the Sangeet and cocktail parties scheduled before the wedding. Donning your fashionable pair of sneakers with a western top and the most embroidered skirt will give you the level of comfort, long-term fun and carelessness at the party. In addition to looking contemporary and having to wear your Indian attire in a traditional way, it is demanded.

Dhoti pants with bikini blouse and any length jackets
Dhoti pants and bold cuts with jackets of all lengths are the hybrid avatars of Indo-European clothing this season. You can't miss this trendy fusion wear silhouette. Featuring RBL's house brand, Ak-ok, in collaboration with Anamika Khanna, this exotic women's look adds more sophistication than ever before. wearing a nose ring with beautifully scrunched hair and pairing it with dhoti pants in rich Indian fabrics and detailing on jackets will pack the punch. Women are training for this look during the current wedding season, but be careful that your face is chiseled before trying nose rings or with fuller little cheeks you can just stick a little stud in the place. glamor giving it a perfect fusion to your choice of Indian clothing.
Last but not least, if you want to ditch that heavy investment in bridal wear and Indian outfits, instead of buying the full set of clothes, choose just one piece, whether top or bottom, and combine this sturdy piece to revamp your traditional fashion. senses. it will be smart and chic to shed those old ways of dressing and dress up with the pioneering fashions of today.