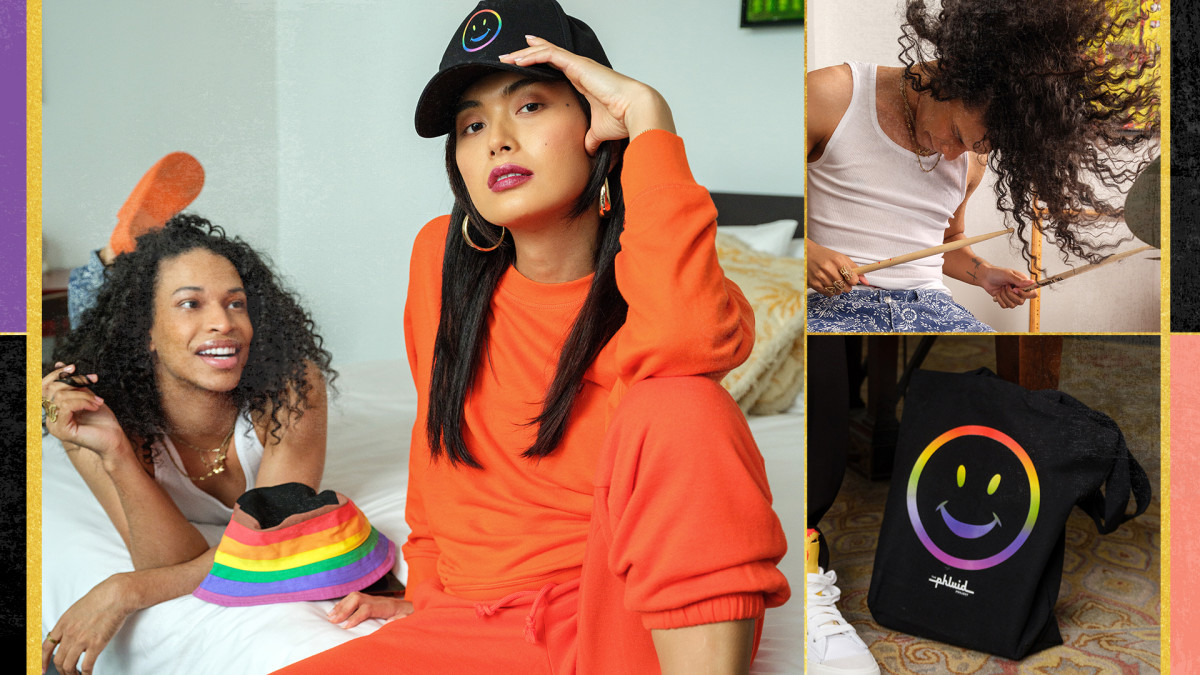 Macy's has partnered with Project Phluid to celebrate Pride this year
June is LGBTQ Pride Month, and while supporting, uplifting, and listening to queer people is crucial 365 days a year, the occasion marks a great time to give the queer community some extra love. One way to introduce yourself this year is to learn about the history, efforts and creations of queer people through companies like The Phluid projectwhich runs a gender-neutral clothing store, collaborates with queer, trans, Latinx, black, and women-owned brands, and offers signage and educational resources through its platform.
The company founded by Rob Smith has been committed to deconstructing the gender binary in fashion from its earliest days. And while there's a lot to do, The Phluid Project provides a space for queer youth to see themselves represented in a very simple and forthcoming way, through grassroots styles that name our identities. In honor of Pride Month, Macy's has teamed up with the Phluid Project to bring cute summer accessories you'll be wearing long after June is over.
Get Buckets
This rainbow tote ($30) is your go-to beach/picnic bag this summer. Take your speakerphone and all your essential snacks with you on your outing and smile every time you look at the rainbows of pencils in the tote.
All smiles
If you commit to making all your cuts all black this summer (we get it), that Bright Smiley Tote ($30) is the perfect compromise. It's all cotton, so even if you invite in the sun's rays (it's worth it), at least the fabric is breathable. And the rainbow smiley, of course, matches everything.
In the bag
Here's the scene – you head out for the night in your summer best (tight shorts mandatory) and have no room for your phone without ruining the fit. Crisis averted: the Rainbow Shoulder Bag ($35) provides just enough space for your phone, wallet and a few other small items, and will only add to the look.