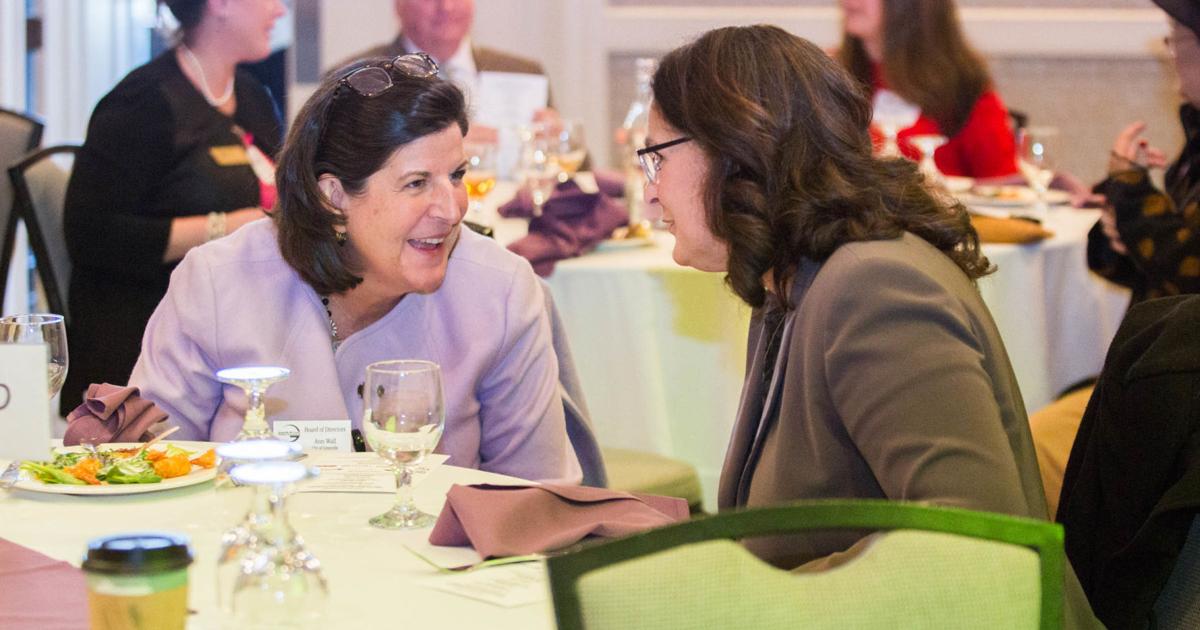 "If one of us succeeds, we all succeed." Three women in government help each other and help each other for their communities | Local News
Three women who have risen to senior administrative positions in local government understand that progress is easier on a paved road together.
Janis Gallagher, Terri Parker and Ann Wall are among a small but growing number of women who have broken through the proverbial glass ceiling to take on top government positions at the municipal and county level.
Gallagher was named Pitt County Executive in December, making her the first woman to hold the position. She joined Parker, who has served as City Manager of Winterville since 2009, and Wall, City Manager of Greenville since 2017, giving Pitt the rare distinction of having women simultaneously leading the county's government and its two largest municipalities. .
Of North Carolina's 100 county managers, 21 are women, according to a count in February this year. Gallagher said she appreciates these kinds of facts and figures.
They can highlight disparities, like women ruling just a fifth of the counties in the nation's 11th most populous state, and they can show growth over time, like the fact that in 2014 there were no only eight female county leaders in the state.
Wall was already a seasoned administrator and assistant city manager in Charlotte when she moved to Greenville and followed in the path of Babarba Lipscomb, the city's first female and first black manager. Parker is also a veteran of municipal government, with 30 years of experience in government in eastern North Carolina. They joined Gallagher to discuss their journeys and how far they've come for women in office.
When Gallagher got her start in Pitt County government, it was as an assistant county attorney in 1998. During her tenure in that position, she was given a lens to see progress through another pioneer of the Pitt County government.
"I was hired by Joanne Burgdorff, who was Pitt County's first female prosecutor," Gallagher said. "She had a very strong sense of activism and made a point of promoting, mentoring and supporting other women. During its 12 years, it has always had an all-female staff. Only all-female staff.
"I thought it was cool. I didn't know any other. She made it her promotion thing. When I was a county attorney, I saw the number of prosecutors county officials who were women steadily increasing. First it was to the assistant level, then to the barrister level.
Wall, meanwhile, arrived in North Carolina in 1986 and remembers being the only woman to hold a leadership position on the staff.
"I've worked in a male-dominated field for much of my career," Wall said. "I think it's really profound now that I'm sitting between these two ladies who are chief executives of their organization. It's been an evolution in the 30 years I've served in local government.
Wall said the evolution she was referring to might have something to do with visibility. As she recalls, early in her career, the road to becoming a city manager was paved through her early days as an engineer.
"The evolution of government is based on service," Wall said. "It's a model of service and that's what I believe has opened it up to women over the years. Colleges and universities do a really good job of talking about public administration, its value and as something you can do to support your community.
Parker has been at the forefront of this development. Originally from Ahoskie in Hertford County, she came to Pitt in 1985 to attend East Carolina University and has worked in local government since 1989 with stints in Greenville, Bethel and now Winterville. These 35 years have seen many advances, she said.
"I was the only woman in the county at the highest level of government," Parker said of when she became director of Winterville. "I think women are now discovering that they can be in those positions of responsibility and the responsibility that comes with that, but they're still raising their kids and doing some of the things at home that people want to do.
"It's hard. It's no joke. But we can do it, we can have that work-life balance in a way that women haven't had before," she said.
Some changes for women in the modern workplace are more apparent. Dress codes, for example, were more traditional. Gallagher saw this as a learning moment.
"When I started as an assistant county attorney, Joanne Burgdorff would send me home if I didn't have a tip," Gallagher said. "I was not allowed to wear a trouser suit. It must have been a skirt suit. I didn't know it was different and I'm very grateful for his advice.
"I think at the time, those were the skills needed to earn the respect of the people we were working with. As it evolved, some things became looser. I'm not sending anyone home s he is bare-legged, as long as he is properly covered.
Gallagher said it was good to see the progress as organizations exceeded those kinds of expectations for women, but said the experience was good preparation to see what's important now.
"Maybe it's not having to carry pipes, but it's making sure you frame things in a way that won't affect others or maintaining a sense of fairness. and inclusion," Gallagher said. "There are different things that are non-negotiable in order to gain the respect of groups of people now. I look back on those kinds of changes and I think, wow, we've come a long way.
Wall believes these types of experiences provide insight that has proven beneficial in understanding the value of diversity.
"I think because we've been women in a predominantly male-dominated world, we can look at and understand equity and diversity in a different light than other people," Wall said. "We recognize the need for it. We are its products. We can appreciate its value.
"Having people around the table from different backgrounds, who look different and experience different situations, all of these people bring a different perspective to any decision-making process throughout the organization, from top to bottom. ."
Part of that perspective is looking at all things through a cooperative lens, the three leaders said. Parker recalls leaving the small town of Winterville in 2001. When she returned in 2009, she had begun to resemble her current state.
"Winterville has benefited tremendously from the growth of Greenville," Parker said. "People want to work in big cities and maybe live on the outskirts for a quieter personal life. Residentially, Winterville had grown by leaps and bounds. Over the past few years, we have focused on creating economic development opportunities in Winterville that would complement residential growth so people can shop, eat, and get benefits so they don't have to go home. them, then get back in the car and drive 20, 30 minutes.
"We love Greenville and are happy to visit any day, as well as the rest of Pitt County, but it's great to be able to walk or ride bikes back home."
For Wall, the cooperation with ECU and Vidant Health comes with economic benefits but also a responsibility to the rest of northeastern North Carolina.
"We need to lead and work hard to help other parts of northeastern North Carolina who are struggling every day," Wall said. "For some people who live in these communities, it's difficult."
This also applies to rural areas of Pitt County.
"It's the result of a deliberate effort to include, work together and collaborate," Gallagher said. "I just see it continuing to grow in the right direction as we continue to build partnerships in areas that we didn't have before."
"If one of us succeeds, we all succeed in Pitt County. We know that."
"We applaud these successes, like Grifton getting a grocery store," Parker said.
"We live it. We show up at each other's events and we show up and show up," she said. "While this is happening here, we hope our other partners in the region are watching. Just as we hope our daughters look up to us in these positions…and our sons. It is also an example for our sons to know that in the workplace there is equal respect and admiration for people's different talents and skills, but we show it. You can tell someone a hundred times. When they see it, it matters. »
"And when other parts of eastern North Carolina see what we do, imitation is the best form of flattery. We're an open book. If it worked well for us and it can work well for you, here's how to do it. Don't reinvent the wheel.