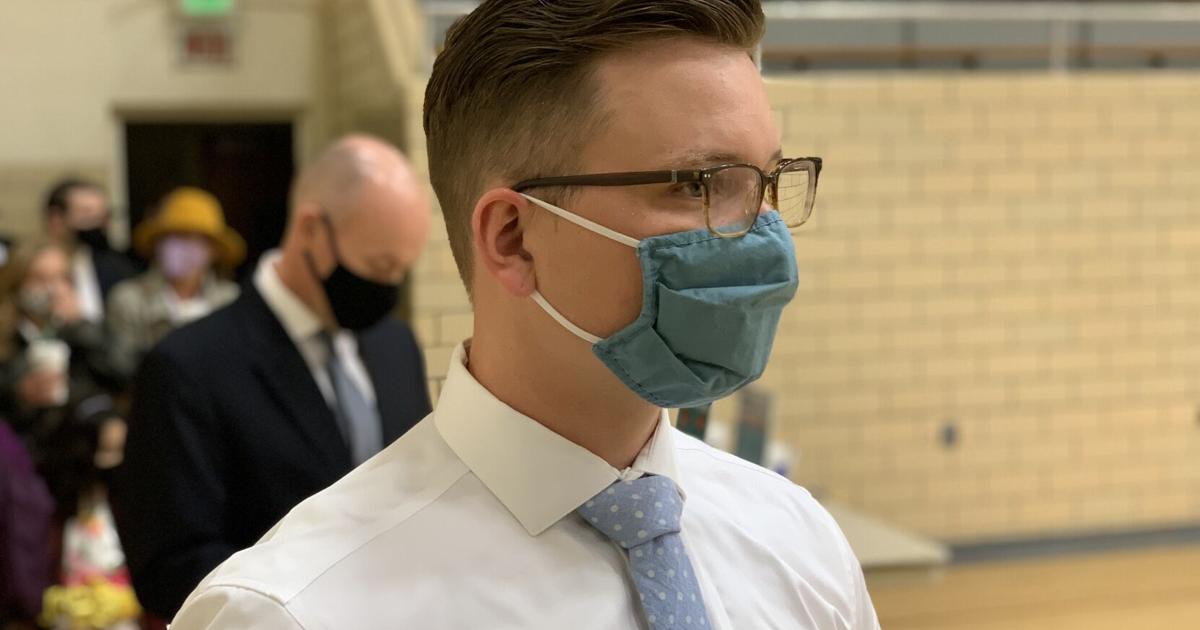 Hundreds show up for Oppenheimer casting | Local News
Hundreds of people attended a two-day casting call this weekend for the film Oppenheimerwhich will be shot partly in northern New Mexico.
The Universal Pictures film will tell the story of scientist J. Robert Oppenheimer's role in developing the atomic bomb, according to the IMDb entertainment database.
The production will star Cillian Murphy, Matt Damon, Emily Blunt, Robert Downey Jr. and Rami Malek. It is set to be directed by Christopher Nolan and begin production in March, with an expected release in July 2023.
Alessi Hartigan Casting organized the casting calls — Saturday in Santa Fe and Sunday in Los Alamos — to find 450 extras to portray scientists, professors, students, military service members and housewives.
Benjamin Derby, 28, a materials scientist working on nano-composites at Los Alamos National Laboratories, said he heard about the casting call at work.
"They told us you should tell them if you're a scientist," Derby said on Sunday.
Erin Krueger, 37, a substitute teacher at Los Alamos Middle School who writes romance novels about time travel, wore a white pearl necklace and a vintage navy dress during the casting call at Los Alamos.
"We were told to dress in the 1930s and make up in the 1930s," she said. "I thought it would be fun; I like vintage things.
Matthew Herman, an explosives scientist at LANL who lives near White Rock, was hoping to land a role as a scientist. Herman, 30, grew up in a military family, "so that wouldn't be too much of a stretch either," he said on Sunday.
Although he's never been on a film set before, Herman said he did a lot of stage acting as a kid.
"I just thought it would be interesting to learn the process," he said.
The film has an estimated budget of $100 million and was written by Kai Bird and Martin Sherwin, with the screenplay penned by Nolan.
The casting call was aimed at identifying locals to play extras in the film who would look authentic in the vintage clothing styles that were popular in the 1920s to 1940s.
Tomas Farish wore a black fedora and said, "I love dressing 40s style. That's why I love swing dancing and that's why I'm here today.
Farish, 64, said he worked as a teacher and scientist, mentoring students earning their doctorates at Los Alamos and the Massachusetts Institute of Technology.
"I've been a theater actor since 1975. I've done a play or two or three every year here since 2015," he said.
Nicole Artnak, 40, said she had no acting experience, but "I used to do a lot of modeling when I was in college. That's the only experience I have. am in front of the camera.
Artnak is a stay-at-home mom in Los Alamos and her husband works at LANL.
"Three full days without the kids? It feels like a vacation," she joked.