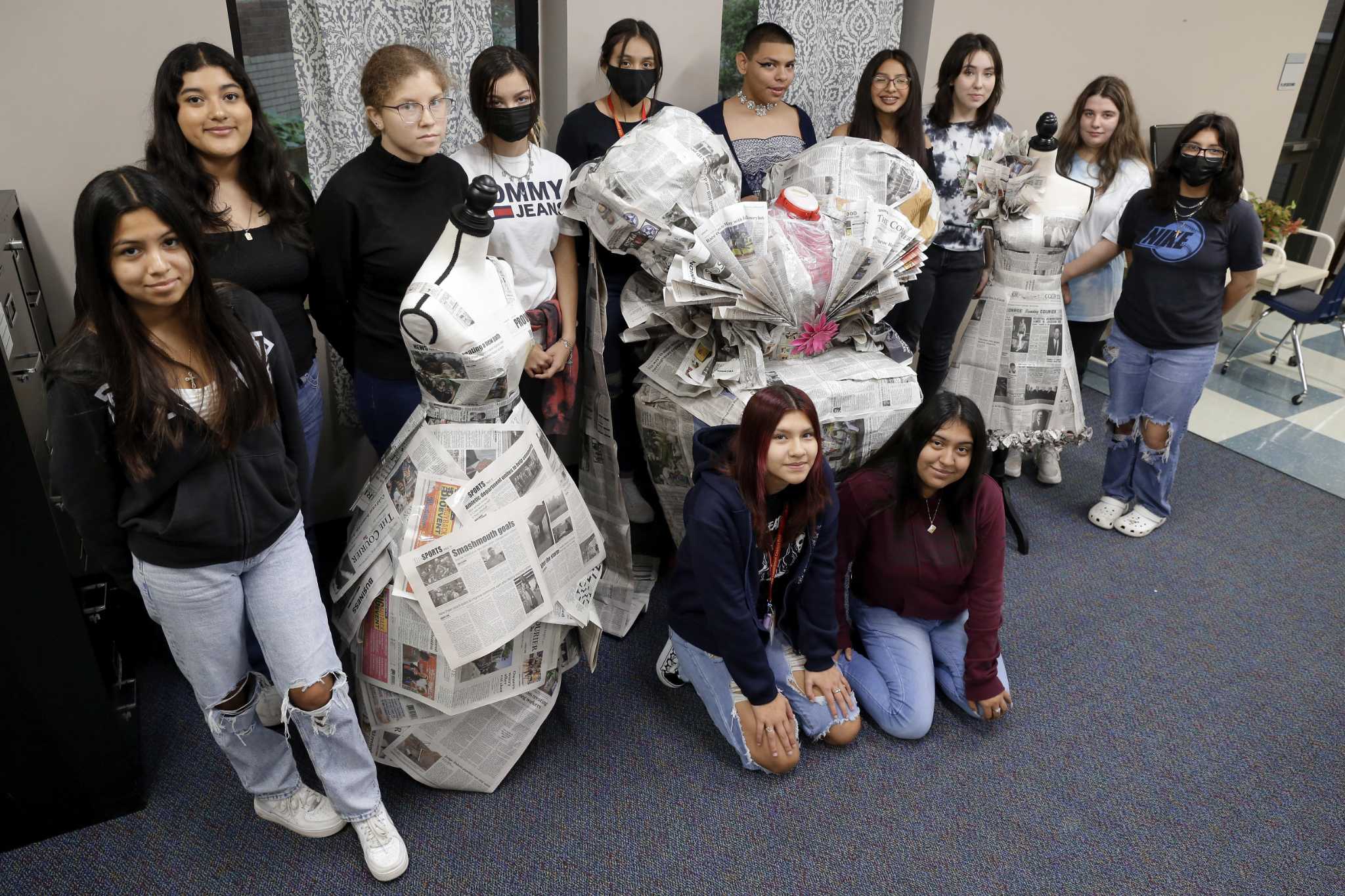 Caney Creek High School Fashion Students Make Headlines With Newspaper Gowns
What can you do with newspaper and duct tape? A dress fit for a parade, according to students in the Family Consumer Science class at Caney Creek High School.
Fashion design teacher Kimberly Gorman had to be very selective about what projects her students could do last year, as many were still attending school online. This year, with her students back in class, group projects can begin.